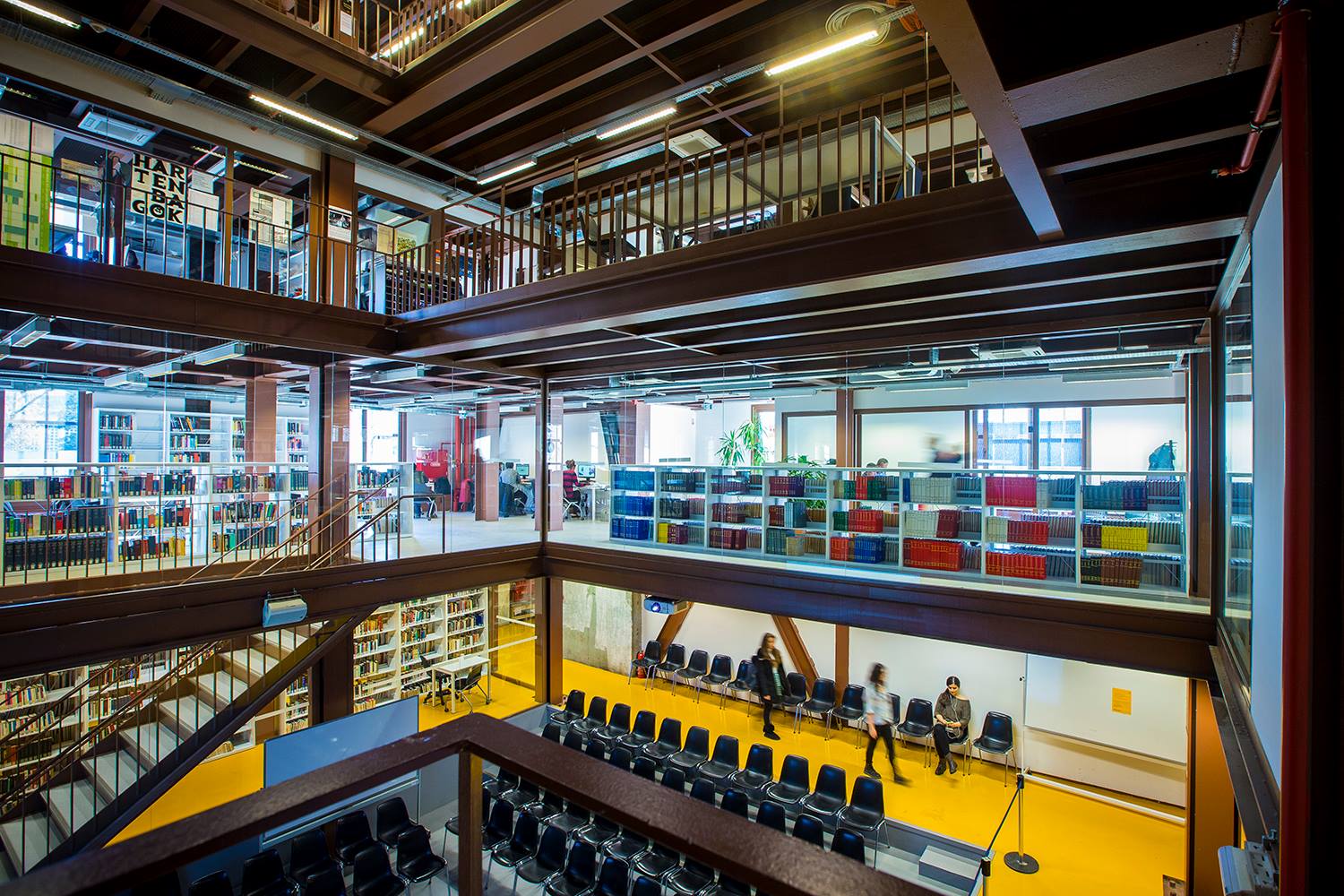 The Library
Welcome to BİLGİ Libraries!
BİLGİ Libraries adopt the vision of being an area and tool to access information which has been shaped around the needs of today and future in order to make the fastest and truest information accessible by the academic community, students, people inside or outside the university.
Supporting education and research with a rich collection comprised of books, e-books, e-journals, datasets, music CDs, DVDs, musical notes and databases, BİLGİ Libraries aim to contribute on the intellectual development of students. The library collection enriched with the resource recommendations by the faculty members and students hosts more than 187,000 printed books, over 60,000 e-journals, more than 600,000 e-books, 127 databases and e-encyclopedias. E-resources are available at any time of the day through on and off-campus access. Besides, it is possible to read over 7,500 newspapers and popular magazines -issued in 60 languages at 100 countries- in their original format. 3 libraries and 15 study halls of BİLGİ Libraries offer a comfortable place to study, make research and read with its areas dedicated to individual and group working as well as IT corners. Visitors can also benefit from the readers and tablets with e-ink technology which does not cause eye-strain.
BİLGİ Libraries also organize information literacy seminars on efficient academic research methods and strategies to reach academic information easily and quickly. These seminars present detailed information about library usage and membership, off-campus access, electronic resource usage, e-book borrowing, automatic notification, creating a personal library and research methods. Pursuing the mission, vision and strategical objectives of BİLGİ, BİLGİ Libraries are continuously updated in line with the modern librarianship implementations and developments in information services.