My Account
You may access to the Bilgi Library home page at http://library.bilgi.edu.tr or you may go to the Bilgi University home page www.bilgi.edu.tr first, then click library button.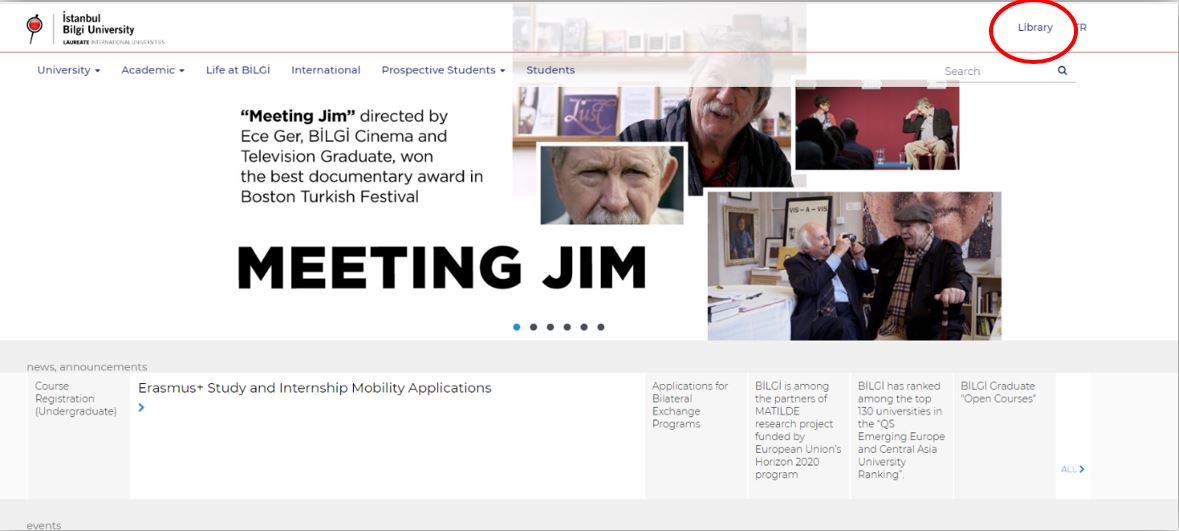 Before accessing to the library account you must register to the library. For registration you must fill out the library registration form by coming to the library.
To access to the library account , click on the icon in the red circle upper right corner at http://library.bilgi.edu.tr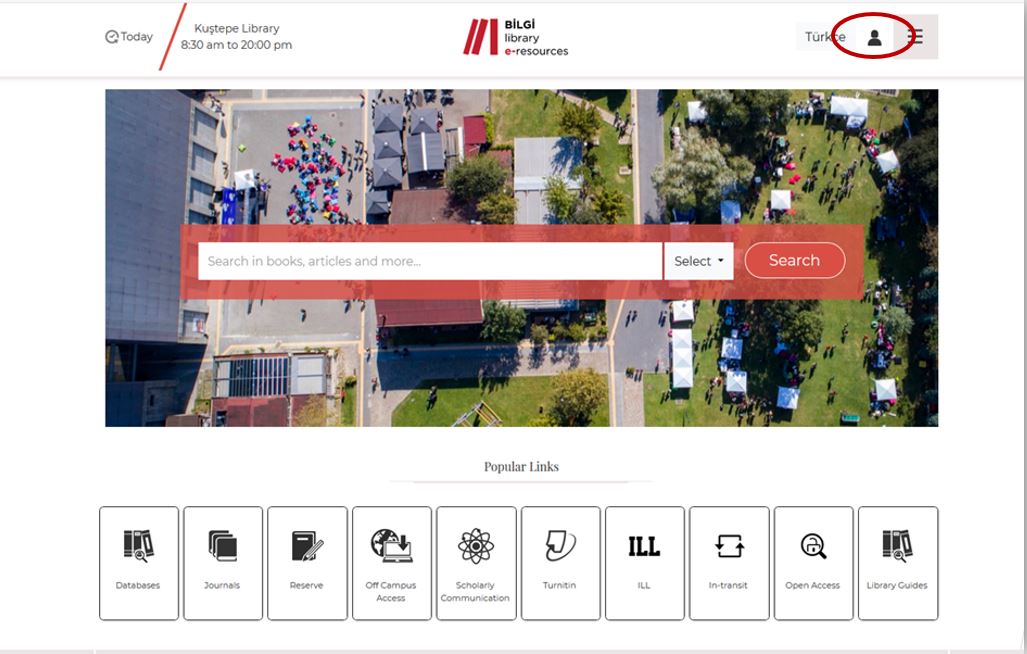 There are 2 options to access to library account:
First option, please write your Bilgi user name (name.surname) and password then click on Student or Instructor/Staff.

Second option is, accesing to e-resources off campus by creating a library password. Write your name to «name», write your student/staff ID number to «Student/Staff No» and click on submit. It will ask you to create a library pin, and write it twice.


Then you can access to your library account.